TERRAFIRMA TRACKERS
Terrafirma trackers are GPS/GPRS based motion sensor security system that provides: pinpoint tracking accuracy, automated responsive alert notifications, unparalleled service levels and the best customer controls on the market.
Our proactive system will activate and alert the user the moment any disturbance is detected in the vehicle.
Movements without the key in the ignition, forced entry through doors or windows, or if your vehicle leaves a predetermined geo-zone, will all trigger the device. Through the use of our mobile app, we have such confidence in our visual live feed tracking system that your vehicle will be recovered. Our product is unique because it combines monitoring and other various features that are controlled via our personalised mobile app.
Our system can be fitted in to any vehicle with all features working to full effect. Not only a tracking device but also an all inclusive security system.
An all-inclusive proactive security system designed to stop criminals at source and guard your vehicle from theft. With the mobile app you can proactively monitor any unauthorised activity and the location of your vehicle 24/7. A combination of inbuilt motion sensors and GPS technology result in immediate alerts (SMS/Phone call/App notifications) directly to your mobile phone in any moment any unlawful activity is detected. Trigger points include internal vibration, vehicle movement, keyless ignition or battery disconnection. Rest assured, if all these alerts go unheard, the proactive tracker has a remote-control isolator switch and all the tracking capabilities you come to expect from a product of this nature.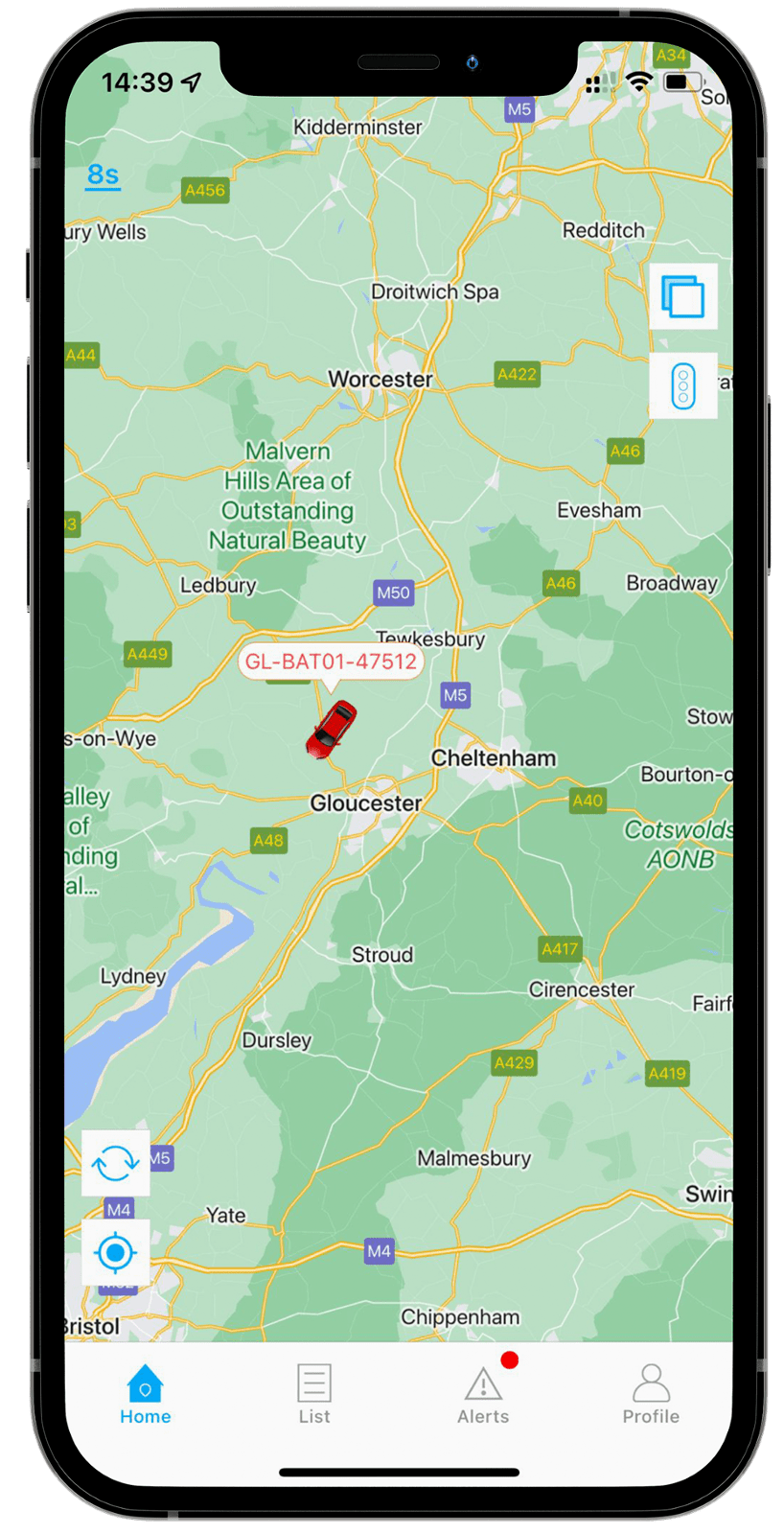 ---
Vehicle thefts up to 3% in 2021
With figures showing that a car is stolen in the UK every seven minutes, the number of cars stolen last year was up 33% on 2019 and 72% of stolen vehicles are never returned to their owners.
Quad theft rise
The latest figures from NFU Mutual have determined that rural thieves are targeting expensive quad bikes used by farmers to tend to livestock during the lambing season, with warning that this type of theft is likely to increase as lockdown eases.
​​​​​​​Quad Theft | TerrafirmaTracker
​​​​​​​Staycation at risk
Britons are putting their staycation vehicles at risk of theft. Owners of many motor homes and campers are not securing them adequately from thieves, with hardly any fitted with tracking devices and only half having alarm systems.
​​​​​​​Caravan theft | TerrafirmaTracker
Gangs target farms
The cost of rural crime is at its highest level for eight years, with organised criminal gangs. The cost of agricultural vehicle theft claims to NFU Mutal rose by nearly 25% to £9.3m in 2019.
​​​​​​​Rural crime | TerrafirmaTracker
Theft costs £800m
Lat year, theft within the UK's construction industry cost the sector over £800 million, a conservative figure considering that some crimes go unreported. This is the cost of replacing missing equipment and contractors do not do enough to protect their businesses.
digger theft | TerrafirmaTracker
A theft every 90 seconds
According to crime data, 376,000 bicycles are stolen every year in the UK. This works out at about one bike stolen every 90 seconds. E bike are becoming a real target. So count yourself lucky if you haven't fallen victim to bike theft.
cycle theft | TerrafirmaTracker
---
Proactive Tracker:
Proactive Monitoring 24/7 -

Comprehensive featured proactive surveillance system with 65 alerts and warnings.

Tamper Alert - Be notified of any unauthorised activity or displacement from original installation.
Remote Cut-Off (Petrol/Power) - Stop the engine from running/starting by the touch of a button anywhere in the world.
ACC Detection for Ignition Status - Be aware of the ignition status whenever you need.
IP65 Dust and Waterproof - Water-resistant to ensure stable operation in tough environments.
65 Multiple Alarms - Instant alerts for vibration, speeding, power disconnection and geo-fence.
GPS + GPRS + LBS Positioning - Allow the location to be pinpointed in real time or periodically.
Configurable Tracking Modes - Play back journeys from up to 6 months ago and upload specific mileage/speeds reports.
---
Also Available
Terrafirma Battery Tracker
The ultimate transportable vehicle security protection
24/7 Asset Protection

4G GPS

3 Year Battery Life

Total Peace of Mind
---
What's the difference?
| | | |
| --- | --- | --- |
| Features | Proactive (hard wired) | Battery Powered |
| Simple install | Yes | Yes |
| Smart phone app | Yes | Yes |
| Unlimited user access | Yes | Yes |
| Real time tracking | Yes | Yes |
| Recorded play back | Yes | Yes |
| Geo-fence technology | Yes | Yes |
| Motion sensor alert | Yes | Yes |
| Disconnection alert | Yes | Yes |
| Internal battery | Yes | Yes |
| E-mail alerts | Yes | Yes |
| Movement alerts | Yes | No |
| Over speed alerts | Yes | No |
| Remote control isolators | Yes | No |
| 4G signal | Yes | No |
| Monthly fee | £10 +VAT per month | £9 +VAT per month |
---
Subscription
Once you have bought your tracker, you must pay a subscription to keep it online. You can pay monthly with a minimum of 12 months and then cancel whenever you like for £10 +VAT (Proactive) £9 +VAT (Battery) each month. You can also pay in chunks, for example 12 months of usage for £114 +VAT (Proactive) £96 +VAT (Battery) and once the 12 months has finished, your sub , 36 months, or pay every month for as long as you like.
Once you have bought your tracker, you will receive instructions and a form to fill out to start your subscription. Then Terrafirma will send you an invoice to activate your sim.
If your tracker is faulty we will replace it but if the sim card has already been activated, there is no refund on the 12 month minimum term.
| | | |
| --- | --- | --- |
| (inc VAT) | Proactive | Battery |
| Monthly | £12.00 | £10.80 |
| 12 months | £136.80 | £115.20 |
| 36 months | £367.20 | £302.40 |
**Please note, you must give a months notice if you would like to cancel your subscription**
---
You can order and collect your tracker from our store or we can deliver it to you free of charge. You can also get your tracker fitted to your vehicle by us, here at MM4x4. Please call us on 01905 451506 or email ella@mm-4x4.com to organise a date we could do this for you.
For more information please contact us on parts@mm-4x4.com
No reviews have been left for this product, be the first to
leave a review